Home
Open under Illinois COVID-19 Guidelines.
RIM (an acronym for Rock Island and Mercer Counties) Rural Transit is brought to our region through the cooperative efforts of the Federal Transit Authority, Illinois Department of Transportation, Rock Island County Government, Mercer County Government, Bi-State Regional Commission, and Project NOW, Inc. Community Action Agency.  Services are provided in rural areas of Rock Island County and Throughout Mercer County.  RIM Rural Transit will transport the public from rural areas to destination in the metro Quad Cities, including linking the public with MetroLINK and other area transportation providers.  RIM Rural Transit will also transport the public to destinations outside of MetroLINK's service area.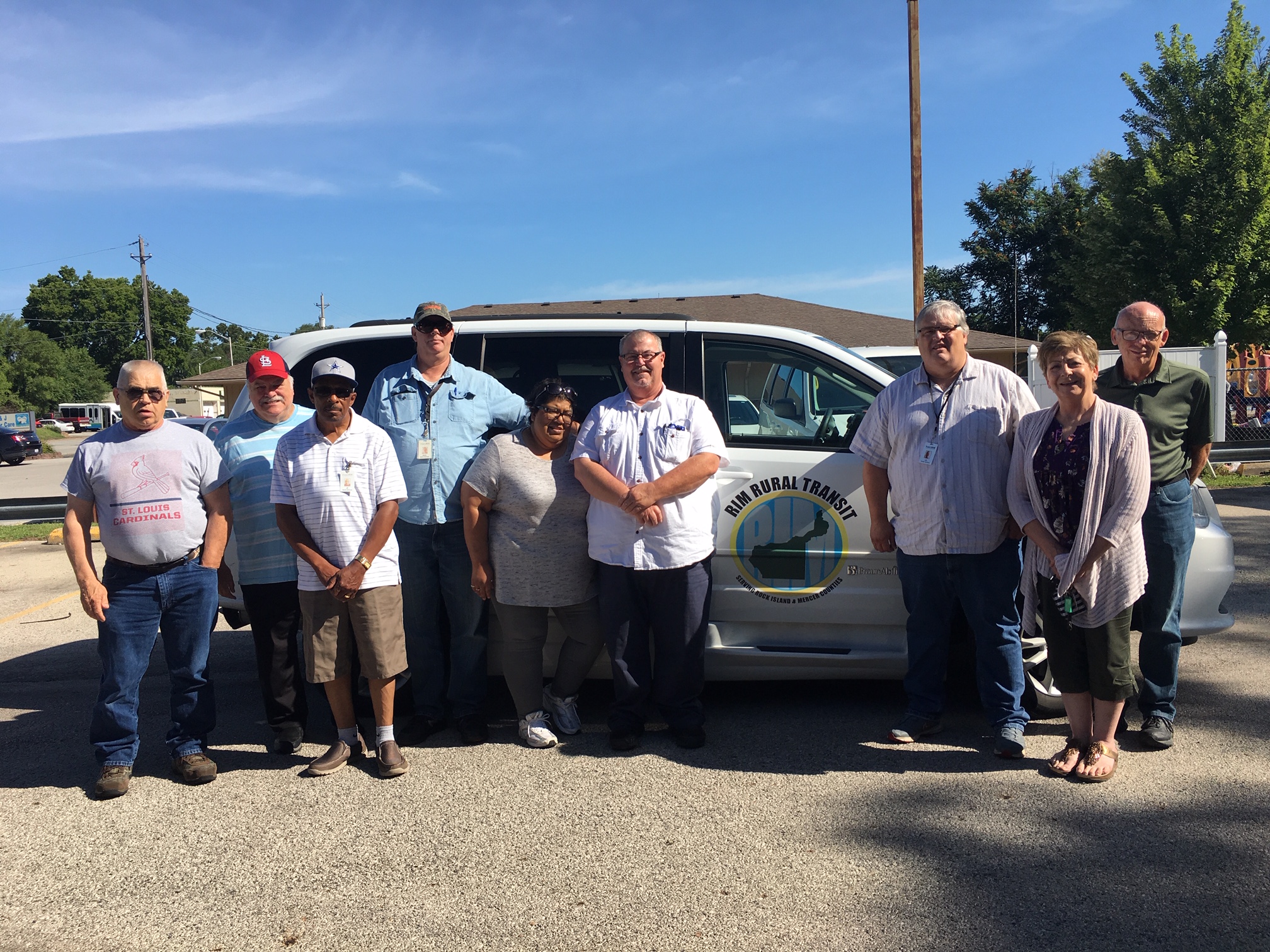 RIM RURAL Public Transportation POLICY STATES THAT ALL PERSONS 60 AND OVER CAN BE SERVED WITH NO REGARD TO DURATION OF RESIDENCY OR CITIZENSHIP . The Rock Island County Senior Center does not discriminate in admission to or treatment of employment in programs or activities in compliance with the Illinois Human Rights Act; The U.S Civil Rights Act Section 504 of rehabilitation Act; the Age Discrimination Act; The age Discrimination in employment act; and the U.S. and Illinois Constitutions. If you feel you have been discriminated against, you have a right to file a complaint with the Illinois Department on Aging, for information, call 1-800-252-8966(Voice and TDD).
Hours of Operation
Monday - Friday
8:00 - 4:30
Find information about
How to Ride RIM Rural Transit
Partner Organizations
Project NOW
Go Green Metro
Western Illinois Area Agency on Aging
RIM Brochures
RIM Brochure - ENGLISH
RIM Brochure - SPANISH
Information is available in additional formats.